Our core activity is to promote spiritual science with purity and a sense of general welfare in India and all over the world. Although the Vedic spiritual science has always been pure and generally beneficial for all, in course of time, it has started to gradually defile due to encroachments by unsuitable people. Our main aim however, is to ensure that the common people benefit from the para-powers of the Universe.  We have full faith in Vedic doctrines but we politely term certain beliefs as unacceptable which, with the passage of time, have deviated from their original subject. As far as Vastu Shastra is concerned, we accept its ancient principles as they are. But the principles that originated thousands of years ago, need to be amended and adjusted to the scarcity of land, pollution, modern requirements and use of materials like steel, electric and electronic instruments used in the construction of houses in the present times. The present day requirements have to be admissible and therefore, on the basis of our research and practical experience, we do not hesitate to amend the principles of Vastu. 
Our Advisory Committee constitutes of specialists such as Astrologers, Psychologists, Para psychologists, Pranic-healers, Vedic ritualistic scholars, Architects, Interior decorators and Structural Engineers. International Society for Spiritual Sciences has been recognised with ISO 9001:2000 Certification for its exemplary services rendered to the society. 
Our Trust has been awarded the Accreditation certificate of ISO-9001:2000 by the International Accreditation Agency 'SMR' for its exemplary services rendered to the society and we are authorized to undertake the following tasks: 
1. Spiritual consultancy and implementation. 
2. Mapping and Planning of houses, commercial places, industrial units and townships according to Vastu. 
3. Remedy of Vastu defects through Vastu principles, Feng shui, personified and sanctified Yantras. 
4. Study of the Indian Oriental System of awareness by arranging lectures and seminars. 
5. Transferring the pure 'Pranic' Energy to make powerful "AURA" and Meditation. 
Social Activities of our Trust:
In view of resolving social disparities, our Trust aims at adopting measures for the upliftment of poor and downtrodden. We are imparting free education related to rituals and Sanskrit to poor and deprived children who are unable to meet the expenses of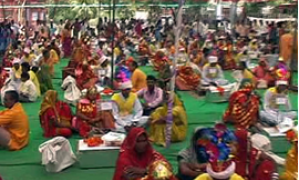 education. In order to make them self-reliant and ensure their livelihood, computer training and English language courses are provided to them. Several children who have been imparted education by our Trust are leading a reputed life so far and a few of them have also settled abroad.
Accomplishing the task of performing marriages of daughters is a major problem faced by every poor man in India. Under such circumstances, we extend financial assistance to the guardian in view of the expenditure they are likely to incur in a marriage ceremony. Our Trust thoroughly opposes the evil dowry system. 
We also organize collective marriage programs which can help in curtailing the heavy expenditure incurred in
marriages. We wholeheartedly offer economic and emotional support in such programs and do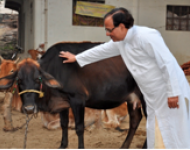 not discriminate based on religion, cast or community. We solely determine the eligibility based on the economic conditions of the couples and their parents. 
As some of us know, the people who are mentally retarded, get devoid of any assistance and are being driven out of their homes. Our Trust plays a significant role in connecting them again to mainstream of the society by ensuring proper treatment. 
Besides this, our Trust is also working exuberantly in establishing the spirit of "All religions are equal!" (Sarva Dharm Sambhav). We endeavor to eliminate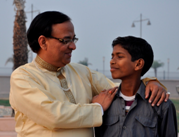 the situation creating dissensions and tiffs by holding mutual conversations and discussions between followers of different religions. 
Our entire social assistance is always open for the followers of different religions. Our Trust basically believes in upholding the perception of only one religion and that is 'humanity'!